While doing research for some of the latest and greatest we found an interesting bit on profiling people by the pronouns they use.  It fascinated us so much we invited Dr. James Pennebaker on the show for this fun and insightful podcast. Nov 14, 2016

Download
Ep. 087 – 'We' as in 'you' – how pronouns make you look
Get Involved
Got a great idea for an upcoming podcast? Send an email to contribute [email protected] social-engineer.org
Enjoy the Outtro Music? Thanks to Clutch for allowing us to use Sons of Virginia as our new SEPodcast Theme Music
And check out a schedule for all our training at Social-Engineer.Com
Show Notes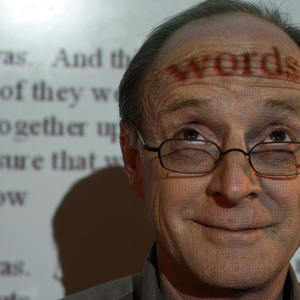 Author, teacher, researcher and psychologist - Dr. Pennebaker is one interesting man.  He has not only performed some fascinating research but he also built tools around his research and then released them free to the world.  You can even try one out at his site: http://www.receptiviti.ai/
In this podcast we have a chance to ask the Doc things like:
Can we really learn to profile people based on how they use pronouns?

Are tools needed or can a human learn it?

Is it good or bad to use the word "we" a lot?

Will you really listen to Bruce Hornsby?

And so much more...
Join us for this fun, entertaining and really educational podcast.
Dr. Pennebaker recommends a couple books for us:
The Secret Life of Pronouns - Dr. James Pennebaker
Along with the accompanying website at: http://www.secretlifeofpronouns.com/
Station 11 - Emily St. John Mandel