What do you get when you mix a sociologist and a information security professional? No this is not the start of a good joke, what you get is our guest for this month – Dr. Jessica Barker, and she is amazing. – June 10, 2019
Download
Ep. 118 – Can I Scare You Into Security With Dr. Jessica Barker
Get Involved
Got a great idea for an upcoming podcast? Send us a quick message on the contact form!
Enjoy the Outtro Music? Thanks to Clutch for allowing us to use Emily Dickinson as our new SEPodcast Theme Music
And check out a schedule for all our training at Social-Engineer.Com
Check out the Innocent Lives Foundation to help unmask online child predators.
Show Notes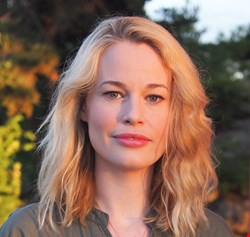 Dr. Jessica Barker runs a cyber security consultancy and, with a background in sociology, specializes in the human side of cyber security. She is especially interested in attitudes and behaviors in relation to cyber security, and her work is focused on communication, awareness, behavior and culture.
On this episode we discuss things like:
How can we make info sec more human centric?

Why are we failing so much?

Should shame and fear be used in training?

And so much more.
Jessica recommends a few books for us and you can find out more about her on her site: https://cyber.uk/dr-jessica-barker/
The Influential Mind: What the Brain Reveals About Our Power to Change Other - Tali Sharot
The Go-Giver, Expanded Edition: A Little Story About a Powerful Business Idea